SAVE THE DATE!
29 MARCH – 2 APRIL 2023
LET'S BE AN EXHIBITOR!
HUNDREDS OF COMPANIES HAVE ALREADY COMMITTED TO EXHIBIT, JOIN US!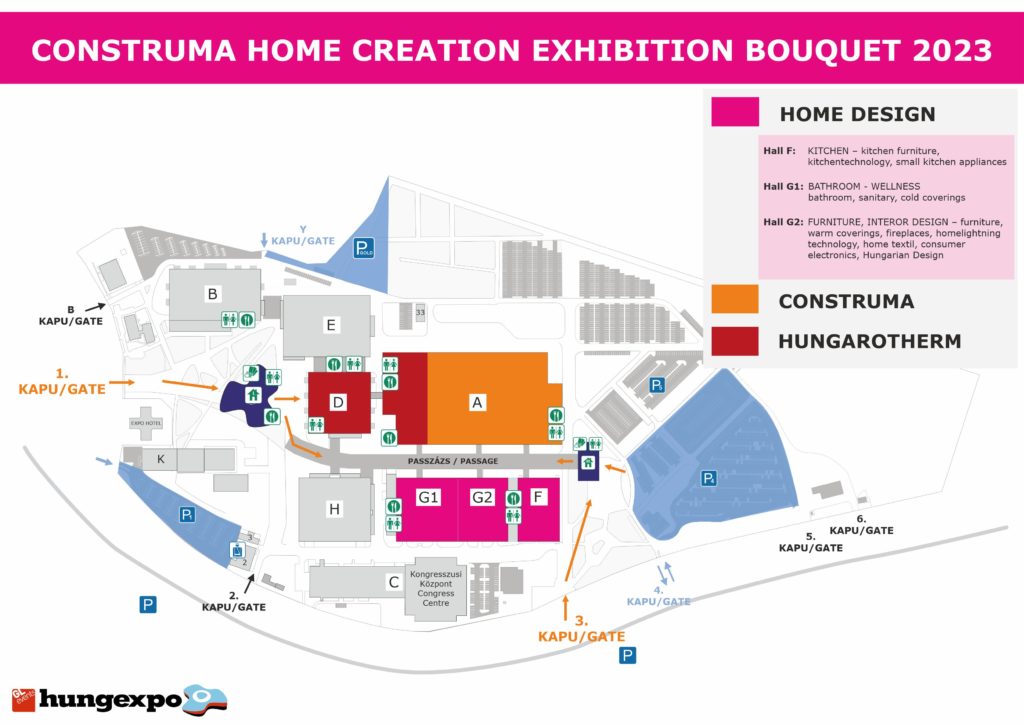 ---
HOMEDesign 11TH HOME MAKING TRADE EXHIBITION
THE LATEST TRENDS OF INTERIOR DESIGN
A key part of the CONSTRUMA assortment, this exhibition features everything from kitchen technology and bathrooms to living rooms and anything else you may need for creating a home interior.
Just as before, the 2023 exhibition will also be showcased in a thematized arrangement:
Kitchen: kitchen furniture, kitchen technology
Bathroom: sanitary, cold covering & wellness
Furniture, warm covering, homelighting, fireplaces, interior design Furnishings
The thematized arrangement allows visitors to better orient themselves and find more opportunities in the accompanying programmes too.
Sustainability and energy efficiency are the focus of the exhibition and now paramount considerations in the design of our homes. In addition to energy-saving appliances, light sources, heating solutions, smart homes, we can also do a lot for this by creating the right interior.
HOMEDesign lays great emphasis on showcasing interior design trends and Hungary's design culture. The Association of Hungarian Interior Designers helps us to present the latest interior design solutions, colours and styles to visitors in a highly impressive, home interior-like environment every year.
The exhibits of the HUNGARIAN DESIGN stand comprise the design products of an entire year, with several creations making their debut here. The stand enables dozens of designers to present themselves each year, thus giving an opportunity to improve the Hungarian design culture.
Organized by FABUNIO, Hungarian Wood and Furniture Industry Association, the conference and other professional programmes, presentations strengthen the exhibition's professional side with an attention to Hungarian furniture manufacturing, design and training as well.
Beside its presence and practical demonstrations, the National Industry Board of Stone Carvers and Artificial Stone Contractors also organizes professional conferences each year to contribute to the event.
---
RETROSPECTIVE
CONSTRUMA HOME-MAKING EXHIBITION BOUQUET
6-10 APRIL 2022
FABUNIO Hungarian Wood and Furniture Association and National Association of Interior Design

The professional segment of the exhibition is reinforced by the conference of the FABUNIO Hungarian Wood and Furniture Industry Association, along with professional events, demonstrations and the project coordinated by the National Association of Interior Designers that presents new professional trends with furnishing special interiors in the exhibition.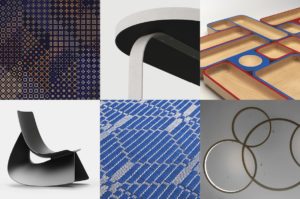 Hungarian Design
From the very beginning, the exhibition's mission has been to provide an introductory platform for the Hungarian design profession. Every year, the professional element of the exhibition has been enhanced by the HUNGARIAN DESIGN stand, which features a display from the designs of an entire year, with numerous products debuting on this occasion. The items on display include prototypes, experimental pieces, limited series or individually commissioned furniture, luminaires, interior design accessories and decorative items. Every year, the stand provides opportunities for dozens of designers, while setting trends, shaping approaches and bringing Hungarian designs and international trends closer to the general audience and serving as a key meeting point for the trade alongside opportunities for discussion.