SAVE THE DATE!
29 March – 2 April 2023
EARLY BIRD APPLICATION UP TO 15th OCTOBER 2022!
---
HOMEDesign
Home making Trade Exhibition
6-10 April 2022
During the 40th CONSTRUMA home creation exhibiton bunch – between 6-10 April 2022 – 461 companies in 5 pavilions awaited for professionals, and end users. In addition to the wide range of novelties presented by the exhibitors, conferences, workshops, practical presentations and lectures awaited those interested.
CONSTRUMA, the top event of Hungarian construction industry and the leading home creation exhibition bunch in the Central-Eastern European region will offer good chance for construction industry, building engineering and interior design industry, furniture industry to introduce themselves and present their novelties in Hungary at HUNGEXPO Budapest Congress and Exhibition Center.
One of the growing and extremely spectacular areas of the bouquet is HOMEDesign, the largest Hungarian trade fair for design and interior design.
As part of the CONSTRUMA assortment of exhibitions, it covers all the themes related to the interiors of homes from furniture and coverings, kitchen technology upto interior design counselling. The latest domestic design trends are covered by Hungarian Design (the works of young designers). The professional segment of the exhibition is reinforced by the conference of the FABUNIO Hungarian Wood and Furniture Industry Union, along with professional events, demonstrations and the project coordinated by the National Association of Interior Designers that presents new professional trends with furnishing special interiors in the exhibition.
The CONSTRUMA bouquet – including HOMEDesign – is one of the engines for the development of the sector: it not only presents the innovations of the industry, but also foresees the development directions, helps the professionals in orientation and professional training. Concentrated market, excellent opportunity for professional recharging, concluding deals. The focus will be on digitization, innovation and efficiency.
IN THE FOCUS: DESIGN AND INNOVATION
From the very beginning, the exhibition strives to present the latest Hungarian design trends and high-quality product groups. Manufacturers and big brands are represented at the event, presenting their latest developments. In addition to the high-quality products featured in the interior design of the apartment, there are programs waiting for visitors that are not available elsewhere.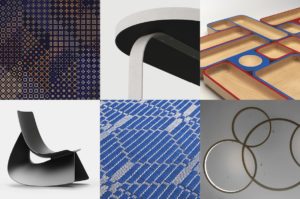 HUNGARIAN DESIGN
From the very beginning, the exhibition's mission has been to provide an introductory platform for the Hungarian design profession. Every year, the professional element of the exhibition has been enhanced by the HUNGARIAN DESIGN stand, which features a display from the designs of an entire year, with numerous products debuting on this occasion. The items on display include prototypes, experimental pieces, limited series or individually commissioned furniture, luminaires, interior design accessories and decorative items. Every year, the stand provides opportunities for dozens of designers, while setting trends, shaping approaches and bringing Hungarian designs and international trends closer to the general audience and serving as a key meeting point for the trade alongside opportunities for discussion.